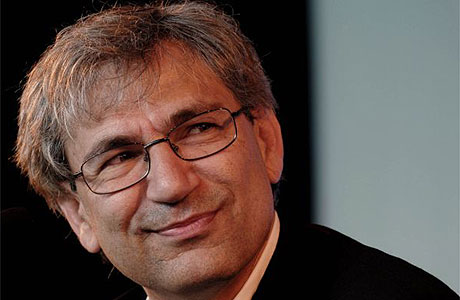 No, I am not a Pamuk fan. Not yet. Just got his famous book My Name Is Red and I am yet to start reading it. And no, I did not know the book was famous, I only knew that the author was. A Nobel laureate has to be famous. Without being famous enough to be known, he could not get a Nobel and after receiving, he couldn't help being 'famous' in the real and the most jealousy-inspiring way.
But it seems writers spend so much time in poverty that they find it difficult to even spend money when they get to have enough to actually 'spend' and not just to fill up and drape around. I found an interesting statement that Pamuk made. Here it is:
In response to the question, "What impact did winning the IMPAC award (currently $127,000) have on your life and your work?", Pamuk replied:
"Nothing changed in my life since I work all the time. I've spent 30 years writing fiction. For the first 10 years, I worried about money and no one asked how much money I made. The second decade I spent money and no one was asking about that. And I've spent the last 10 years with everyone expecting to hear how I spend the money, which I will not do."
That's a wonderful way of putting it.
First published on my WordPress Blog on November 16, 2007.